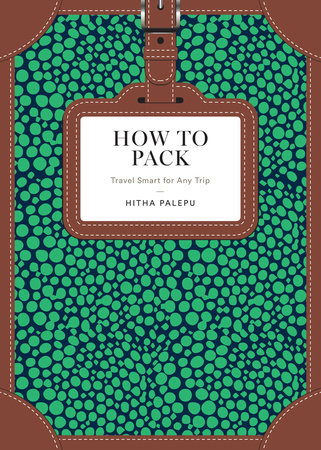 How to Pack: Travel Smart for Any Trip
travel
Clarkson Potter
March 7, 2017
Hardcover
128

When I ordered the book, I did not expect how quickly I will have to put all the knowledge from the book in practice. Now, getting ready for a new adventures in my life, I am happy with gained confidence in packing for five days away from home each week...
Do not get discouraged by the size of the book. It is a small format and "only" 128 pages. Within those constraints, the book has all the information you need - and more, on packing and surviving the trip, organized by travel timeline.
It starts about a week in advance your travel, from choosing the luggage and additional "packing accessories". I never heard of "packing accessories before, but I learned a lot from this section. And it comes with added bonus - recommendations for tried products!
Next, the book goes into creating your perfect packing list and selecting wardrobe, tips for packing cosmetics, electronics and other essentials, actual packing it all together (folding vs rolling) and how to refresh your clothing on the go. It ends with gives plenty of travel tips for various stages of your actual trip. Just keep in mind the all the travelling tips are highly relevant only to air travel, though.
The material in the book is very logically organized, very visual way, with illustrations, tables, flow charts and, of course, templates of packing list for various occasions.
I strongly recommend not only to those who often travel for work or take plenty of far-away vacation, but also those who need just struggle with putting together work outfits during the week!
I have received a free copy of the book for the purpose of this review from Blogging for books. The links in this post may contain affiliate codes.