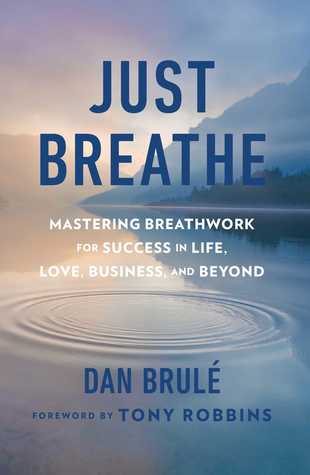 Just Breathe: Mastering Breathwork for Success in Life, Love, Business, and Beyond
Atria/Enliven Books
March 28, 2017
Hardcover
224


I have a lot of mixed feeling after reading "Just Breathe: Mastering Breathwork for Success in Life, Love, Business, and Beyond" by Dan Brulé I have very mixed feelings about the book.
The book contains an extensive review of various breathing techniques, organized by "application": healing, motivating, developing spirituality. It is accompanied by stories of yogis, soldiers, doctors - those who invented the techniques and those who breathing helped in some way.
At the same time, by the third chapter you get overwhelmed by all those techniques and start wondering what is actually right choice for you? On which one one should you focus on?
Sure, you can boil all of the breathing approaches down to two types: Conscious Breathing and Breath Awareness. And perhaps just focus on practicing those two daily, as described in the first chapter. Or... you can decide to spend 21 days to work on a larger selection of breathing techniques, different one each day. Luckily, this 3-week challenge at the end of the book summarizes the knowledge for you in a more practical way than all the preceding chapters, which are really overloaded with details.
However, if you are interested in exploring breathing to help you in everyday problems, give "Just Breathe" a try. I am sure you will find a helpful tidbit...
I have received a free copy of the book for the purpose of this review from Goodreads. The links in this post may contain affiliate codes.