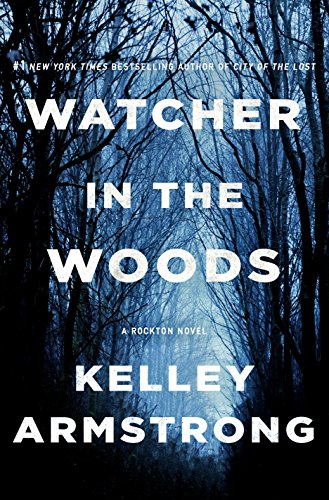 Watcher in the Woods
A Rockton Novel (Casey Duncan Novels Book 4)
Mystery, Thriller & Suspense
Minotaur Books
February 5, 2019
hardcover
368


Kelly Armstrong is a Canadian writer, known for her series of fantasy and paranormal books.
"Watcher in the woods" is, however, not one of those. The Rocton series, with "Watcher in the woods" being fourth in the series, is a more reality-based suspense novel. No werewolves here.
The story happens in a small village in the middle of Canadian nowhere. There is an eerie atmosphere in the book, with hostiles and overall feeling of isolation, albeit on purpose. The story shows a couple serving as a police force for the outlaws' community pulled me in. The appearance and murder of US Marshall reveal plenty of secrets hidden by the community members, even if each one of them had to undergo careful screening before being brought to Rockton. The main characters have to sort it all out, meantime dealing with other communal issues and personal lives.
"Watcher in the woods" is a page turner, although at times I was getting lost among all the characters used to build the story. I enjoyed the unexpected bursts of humor in characters dialogs, a big plus for me. I was happy I reached for the book, even of the author outside my usual reading list.
I have received a free copy of the book for the purpose of this review from NetGalley. The links in this post contain affiliate code.